Make donating at checkout effortless with RoundUp App
RoundUp at Checkout is designed to make it effortless for stores and
e-commerce companies to enable customers to donate the spare change from their purchases to a nonprofit of your choice.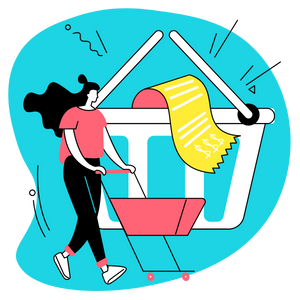 How RoundUp at Checkout works
Add the RoundUp at Checkout app to your store  or get in touch with us about a custom integration using our SDK.
Choose a nonprofit to receive your donations. You can switch nonprofits at any time.
Go live on your checkout page! Use your merchant dashboard to track donations and edit your settings.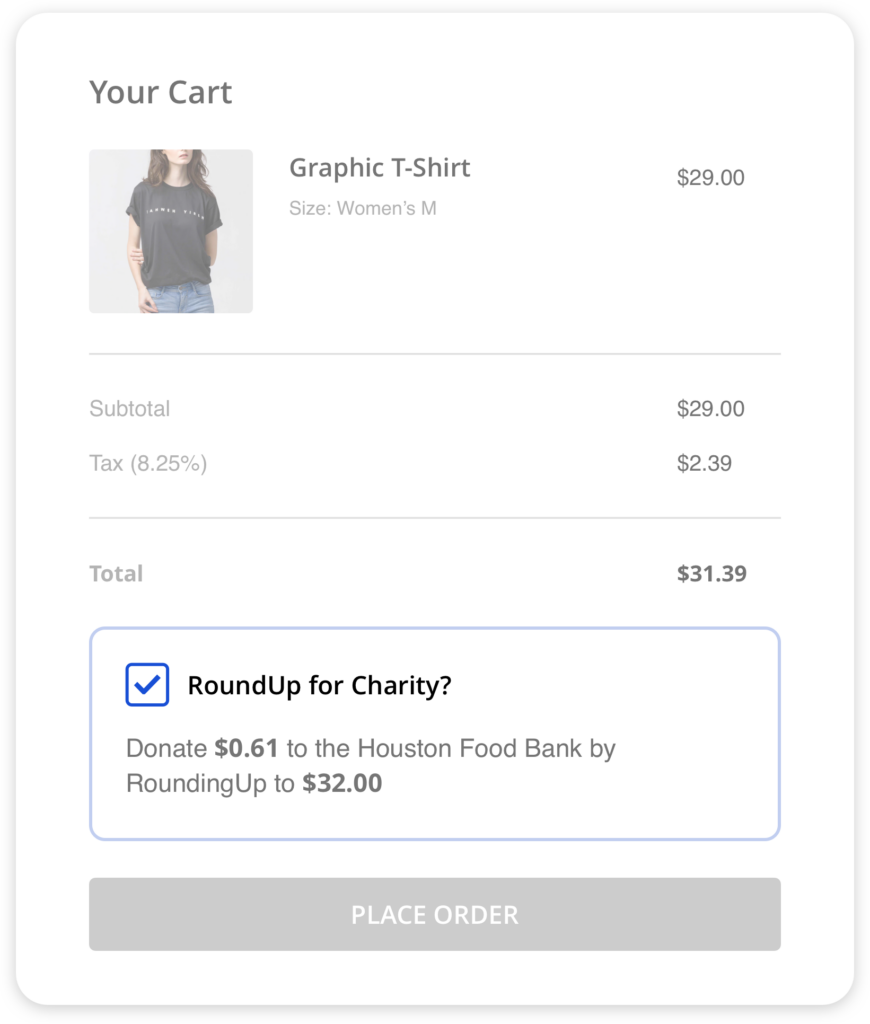 The RoundUp at Checkout Effect
Making a socially conscious statement with a donation option at checkout helps strengthen your connection and brand loyalty with customers.
Increase in conversion rates*
Increases in average order volume*
Increase in lifetime values*
*Computed from 50,000+ orders since 1/1/21. Your results may vary.
Sign up to get notified of new integrations
Our team is always working on future integrations for RoundUp at Checkout, sign up to get a notification when new integrations are added.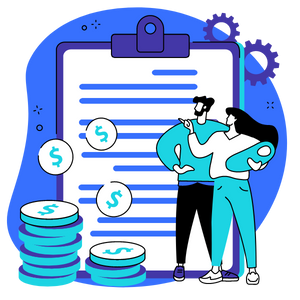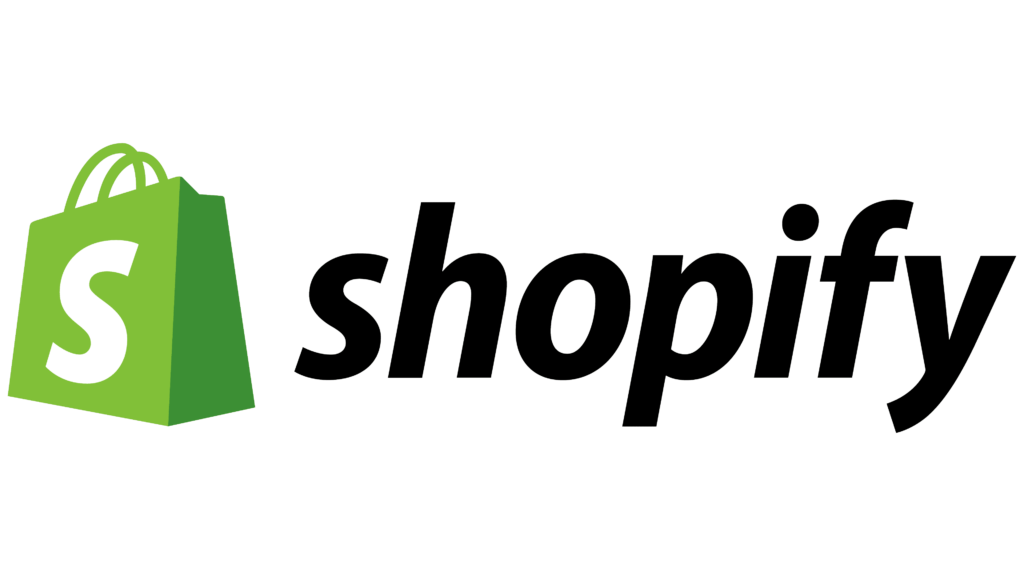 RoundUp at Checkout with Shopify
Use Shopify as your eCommerce platform and looking for a way to round up at checkout? Sign up to get notified about future Shopify integrations.

No Access to Cards
We never see your customer's payment information.

256 Bit Encryption
All information is protected by 256 bit encryption keys.

Full Transparency
Using individual credentials, log into our secure portal to access live reports and set preferences.
RoundUp at Checkout at a Glance
Add RoundUp at Checkout to your store
Schedule a time to talk with one of our specialists
and see RoundUp at Checkout in action.