We've just made some big changes to our donor app that we're excited to share. Our new donor app has been completely redesigned to create a brand new experience for donors. We're connecting donors to a larger community of giving while providing them the tools they need to manage all of their charitable giving from one place. This new app is all about making it effortless for donors to find, connect, and donate to the nonprofits they know and love.
The web app version of our new donor app is now live, with our iOS and Android versions coming soon.
Call us the Nonprofit Matchmaker
Nonprofits know how crucial it is to find and connect to new donors. Donors also know how challenging it can be to find a nonprofit that supports the causes they're passionate about. That's why we placed nonprofit discoverability at the heart of our new donor app.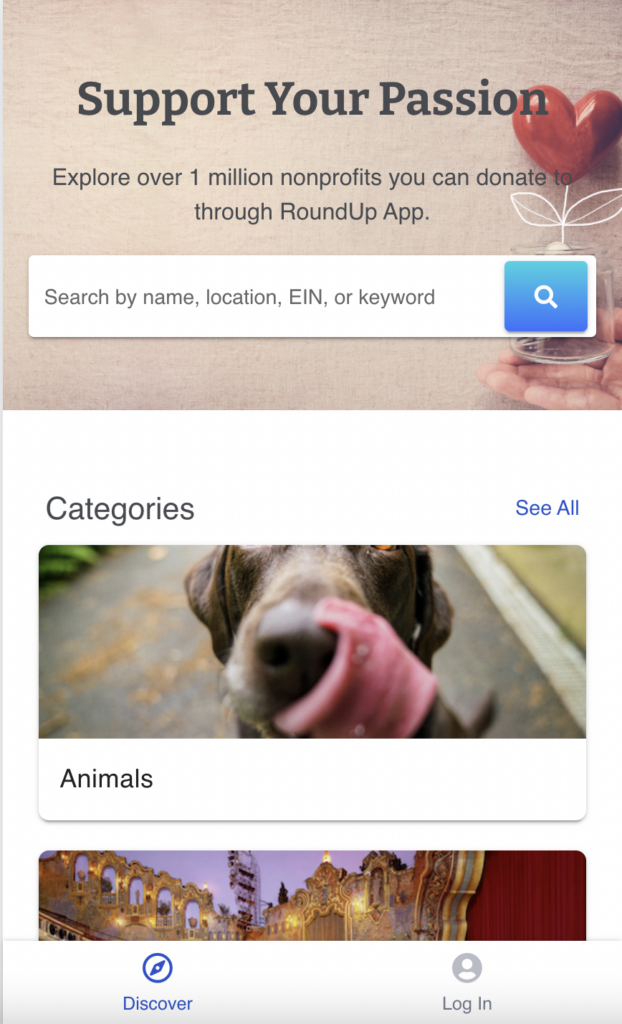 By embedding cause categories and improving searchability, we've made it even easier for donors to find, and start donating to, nonprofits. With 26 categories of nonprofits, along with search options for state, EIN, location, name, and keywords, finding nonprofits is a breeze.
We're Building a Community of Giving
Research shows that most donors give, on average, to four different nonprofits a year. That's why we've added the option for donors to manage all of their nonprofits from our app. Donors now have the option to add multiple organizations to their donor profiles and manage their recurring, one-time, or monthly donations all from one profile.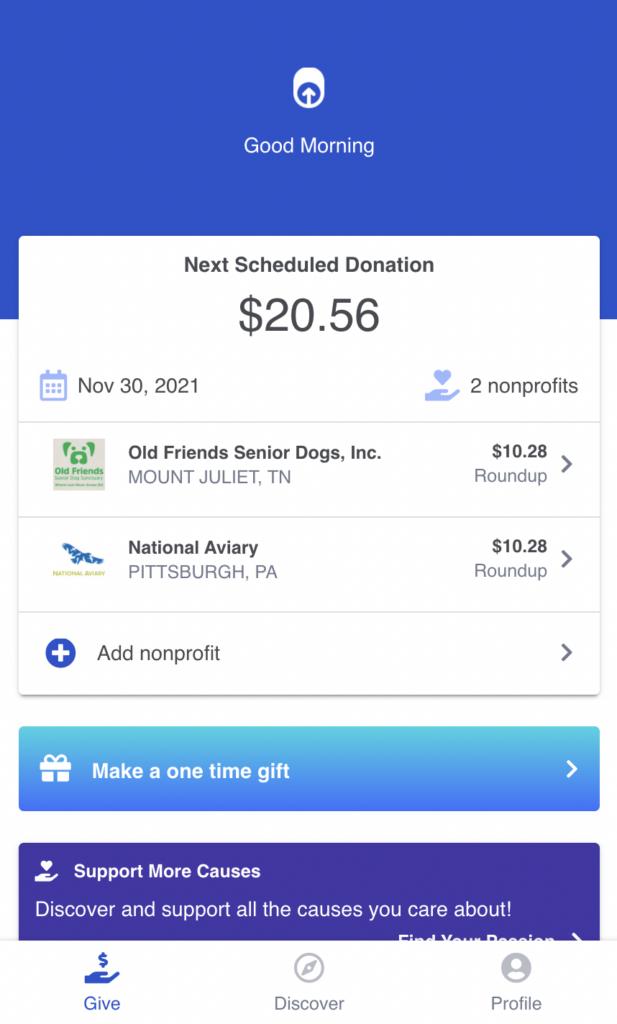 We're helping donors connect to and manage all of their charitable giving while giving nonprofits a new way to be discovered. Donation amounts won't change when donors add new nonprofits, instead, donors will increase their giving when adding additional nonprofits they support. It's all part of our mission to make global change and foster a community of giving by making donating as effortless as possible.
A Hub for All Types of Donors
Nonprofits rely on all types of donors to achieve their goals. Whether they're monthly donors, RoundUp donors, or giving one-time gifts, we've made it easier for donors to give. Donors have full control over their donations, allowing them to set up recurring monthly donations, RoundUp donations, or one-time gifts to multiple nonprofits.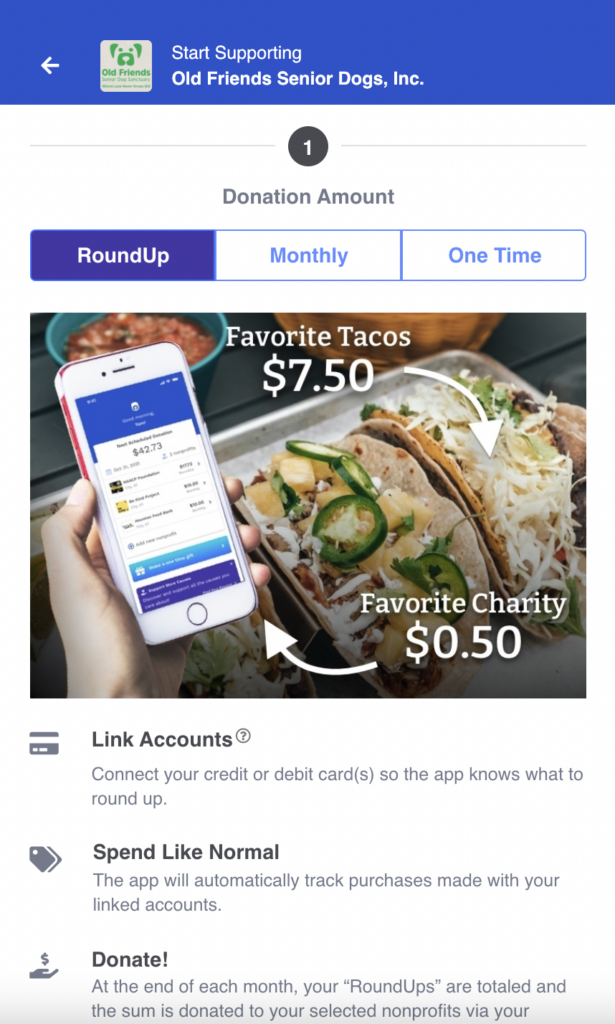 These types of donations can be changed or updated at any time without leaving the app, helping improve donors' ease of donating. These features also make it even easier for nonprofits to receive donations from a diverse range of donor types.
Making Change Visible
Tracking, charting, and managing donations is a breeze with our new donor app. With a newly designed homepage, we've made it easier for donors to see monthly donations and track their total RoundUp donations by organization!
With the launch of our updated app, we're also releasing a much-requested feature from nonprofits: tax receipts. Now tax receipts will be available for all donors. Donors will get yearly tax receipts sent directly to their email.
Changing the World, One Penny at a Time.
Phase one of our plans to facilitate connecting more donors to more nonprofits was our enhanced search functionality. The launch of our new donor app is phase two of our plan to foster a community of giving. We're working every day to improve the lives of nonprofits and donors alike as we help make global change. Check back as we continue to update and improve our donor app experience.