Have you ever entered a sweepstakes and typing in your information is about the only thing you remember doing? You enter to win but then forget about the whole thing altogether and think "did someone actually win this thing? Was it even worth signing up for?" Well, this summer RoundUp App held two sweepstakes and everyone who participated was a winner (and no, we're not talking about participation awards)!
Why a sweepstakes? 
RoundUp App's mission is to make it effortless for nonprofits to gain an extra source of monthly donations all the while making charitable giving simple for donors. Which is exactly why the sweepstakes were held! The sweepstakes encouraged people all around the country to donate "rounded up" change to their favorite nonprofits using the RoundUp App. Everyone who signed up and started donating was entered to win; making donating a seamless, feel-good experience for donors! 
As if making global change with small change wasn't enticing enough, the #EffortlesslyGood Sweepstakes also offered one lucky winner a $1,000 donation to the nonprofit of their choice, while the #CreateChange Sweepstakes offered a new Yeti Tundra Haul Hard Cooler (valued at $399.99) to a second winner. (We're an Austin company, we LOVE Yeti!)
How could it get any better?
As mentioned, we're in the business of making things easy! So knowing we wanted to help nonprofits gain donors, we made it a snap to promote the sweepstakes! Nonprofits who partner with RoundUp App always have access to our handy dandy Marketing Library! The Marketing Library was stocked with a curated selection of templates that were ready-to-use so nonprofits could encourage their audiences to donate through RoundUp App! Not to mention the more donors a nonprofit gained, the more chances they had to win the $1,000 donation!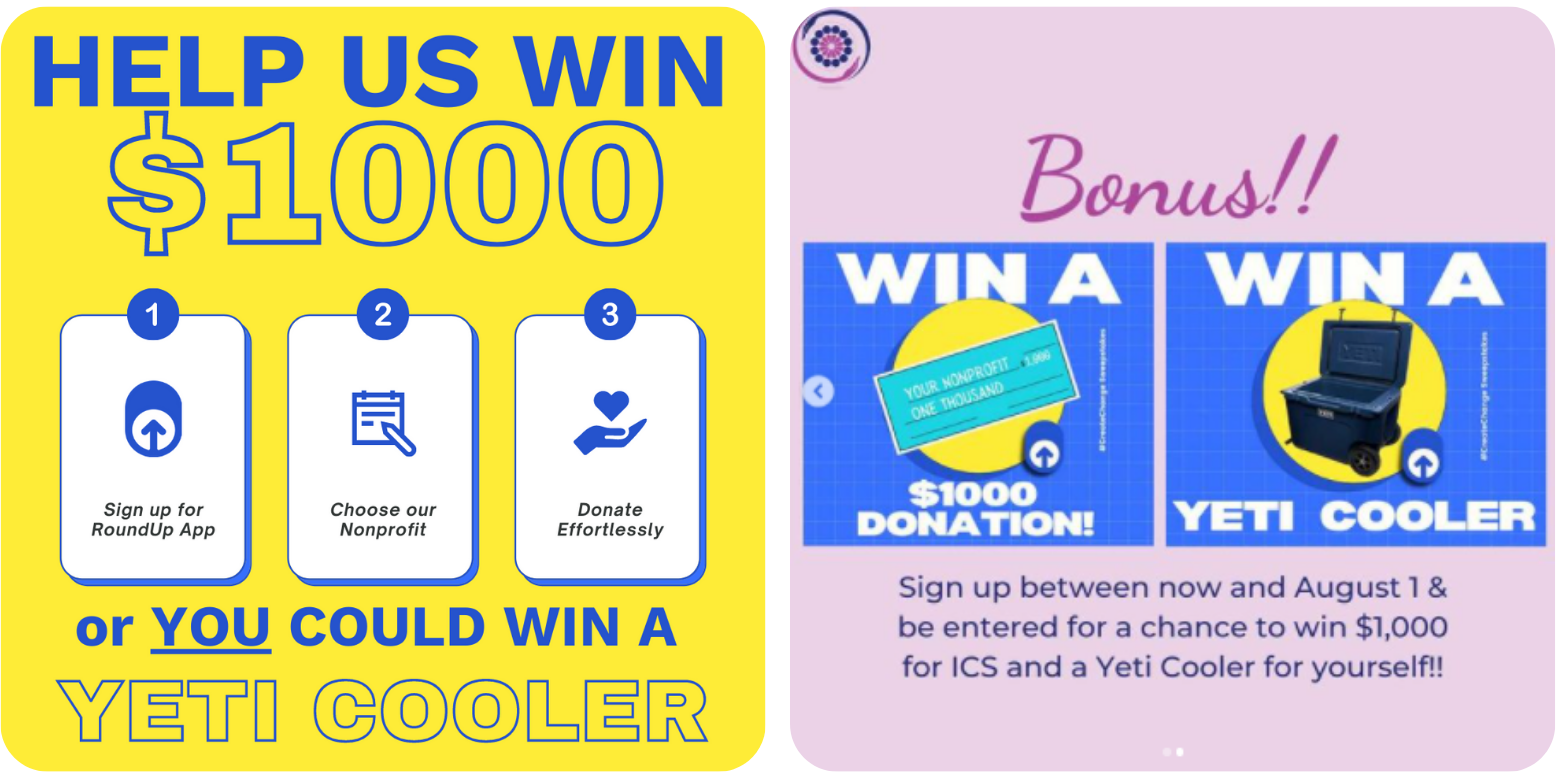 Everyone won, but who really won?
Okay, okay! Many nonprofits saw donor and donation growth, that's a win! Donors felt good about supporting and helping a cause that could change the world, THAT'S A WIN! But okay, the official winner of the $1,000 donation was…….. drumroll, please …….. *ahem*…..
KINGS SPCA! A no-kill animal shelter located in Lemoore, CA.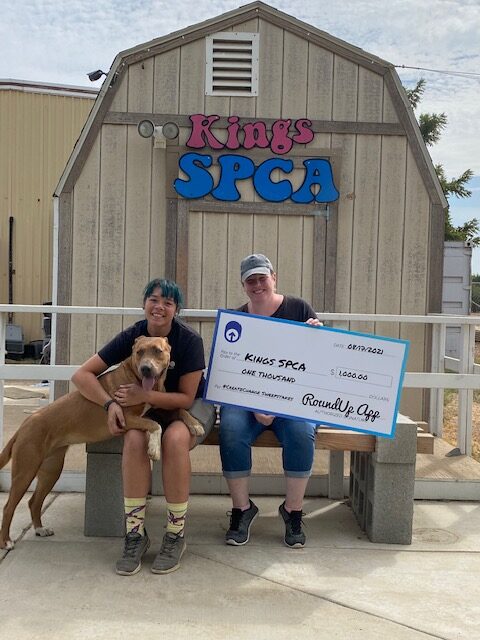 "We want to give a big thank you to [the donor] for choosing our shelter for this generous donation!" says the Operations Manager for Kings SPCA, " We are so blessed to have an amazing support system that is helping us make a difference. The Kings SPCA seeks to provide a safe haven for abused, abandoned, medically ill/injured, and surrendered animals. This donation will help us keep helping the fur-babies in need. Thank you!"
The Kings SPCA was the winner of the $1,000 RoundUp App donation, but all other participating nonprofits also gained reliable monthly donations, so they too can continue to work towards their missions.
But wait there's more! While we always want to help all nonprofits, we also wanted to give a little something – like a cool new Yeti cooler (pun intended), to a donor! We really can't do anything without donors!  So, the winner of the Yeti cooler is …
Joshua M. from North Carolina who is excited to take his new cooler on future beach trips! 
To Be Continued…
We really enjoy helping nonprofits gain new donors and we equally love giving back to our donors, so if you missed out on our Summer Sweepstakes- don't worry! There will be plenty more with that came from, in fact we are currently running our Fall 2021 Sweepstakes! 
Thank you again to everyone who participated and created global change with spare change, the ultimate prize!